S-AWC: Super All-Wheel Control in Truro, Nova Scotia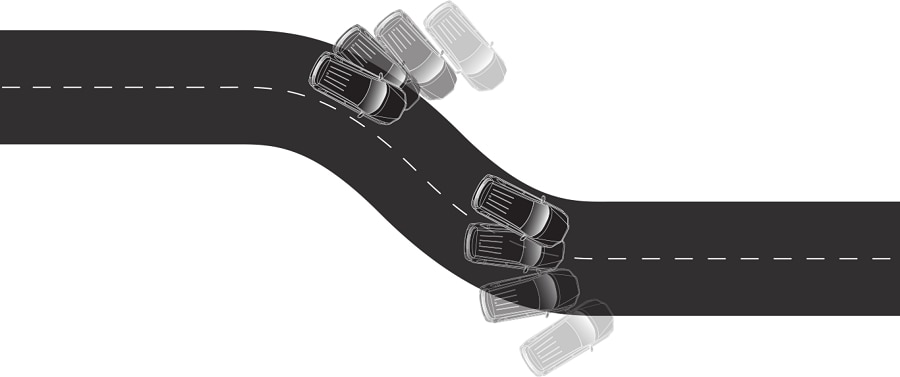 S-AWC: Super All-Wheel Control in Truro, Nova Scotia
Truro Mitsubishi is the preferred Mitsubishi dealership in Truro, Nova Scotia, serving Colchester County, Hants County, Pictou County and Cumberland County.
How Mitsubishi Developed the World's Most Advanced Four-Wheel Drive System
Mitsubishi has been a world leader in four-wheel system engineering since they introduced the Mitsubishi PX33 in 1936. For the past eighty-five years, they have improved their vehicles' engineering, steadily improving the control and safety they offer. Every year Mitsubishi engineers tackle new challenges in racing. Their off-road rally and endurance racing experience have led them to enhance their all-wheel control system for better performance both on the road and off it. Their all-wheel control systems are designed for safety in the sort of slippery conditions that icy weather brings to our Canadian roads.
The Mitsubishi S-AWC Overview
The Mitsubishi S-AWC Super All-Wheel Control System brings you some of the most advanced vehicle control technology on the planet, with active stability control, anti-lock brakes, and electronically-controlled coupling. The Active Stability Control system maximizes safety on slippery roads. It automatically detects when your vehicle is drifting off course and automatically corrects to help you reestablish control. When it senses a loss of control, the system reduces engine power and applies the brakes selectively to the wheels which have lost traction, helping you keep on course in difficult driving conditions. The anti-lock brakes are designed to work correctly under challenging conditions. These brakes are designed to lock and grip where standard brakes would fail. This safety feature helps you keep control in unexpected emergencies and under slippery conditions. The Electronically-Controlled Coupling system is another automatic feature that reduces wheel slippage. When wheel slippage is detected, this system redistributes torque between the front and rear axles to maximize available traction. This coupling lets your tires grip better on icy surfaces as you will have more power sent to the wheels with the most traction.
Eclipse Cross, Outlander, Outlander PHEV And Their Selectable Modes
Super All-Wheel Control has easy push-button selectable modes on the three Mitsubishi models for drivers who want even more features. Optimization for different types of driving conditions is now just a touch away.
Available on the Eclipse Cross, the AUTO mode offers well-balanced performance from high-speed stability to good fuel-efficiency. SNOW mode provides better traction in slippery conditions, while GRAVEL mode gives the maximum traction for the roughest of driving conditions.
Outlander has four different modes starting with ECO, a fuel-efficient setting with an added torque transfer to the rear wheels. NORMAL mode is a well-balanced experience of fuel-efficiency, traction, and stability. Outlander also has the same SNOW and GRAVEL modes as the Eclipse Cross.
Finally, Outlander PHEV, Canada's only all-electric 4-Wheel Drive plug-in Hybrid Electric SUV, comes with two modes of its own. The first is NORMAL, just as the original Outlander, but LOCK mode provides the most torque across all four wheels when a high traction situation arises or a driver feels like a new adventure.
Schedule a Test Drive
At Truro Mitsubishi, our experts are standing by to answer all your questions about Mitsubishi's features, services, and financing. Contact Us to utilize our parts department or service department. Book a test-drive to experience the innovative S-AWC in action for yourself.
Make an Inquiry
* Indicates a required field
Sales Hours
Monday

8:00 AM - 5:00 PM

Tuesday

8:00 AM - 5:00 PM

Wednesday

8:00 AM - 5:00 PM

Thursday

8:00 AM - 5:00 PM

Friday

8:00 AM - 5:00 PM

Saturday

9:00 AM - 12:00 PM

Sunday

Closed