Exploring Mitsubishi RVR Specs in Truro, Nova Scotia

Exploring Mitsubishi RVR Specs at Truro Mitsubishi
Mitsubishi can trace is beginnings back 150 years. Their struggle to succeed as a small automotive manufacturer to engineer, design, and manufacture the most technologically advanced vehicles on the road didn't come easy. Mitsubishi's number one priority is to produce vehicles that will keep drivers safe while at the same time, create a level of excitement not found anywhere else. They take the utmost pride in delivering vehicles that are able to establish a sense of connection with automotive consumers from Colchester County, Nova Scotia, Hants County, Nova Scotia, Pictou County, Nova Scotia, and Cumberland County, Nova Scotia. With a fantastic lineup that includes the Eclipse Cross, Mirage, Outlander, Outlander PHEV, and RVR. Mitsubishi has left no stone unturned to bring consumers the highest levels of quality and craftsmanship.
At Truro Mitsubishi, we are proud to offer an amazing line up of Mitsubishis. As a brand that is recognized across the automotive industry for its engineering and design language, it's not surprising that many of its vehicles are consumer favourites. The 2020 Mitsubishi RVR is one such vehicle that offers consumers the complete package; its competition is fierce, but the RVR equals or surpasses them all. However, the RVR has positioned itself as one of the little guys attracting consumers who are self-styled freethinkers; those who want to be different and stand out. The RVR nameplate has the fewest consumer-facing flaws and, most importantly, provides automotive consumers with key features otherwise unavailable from others.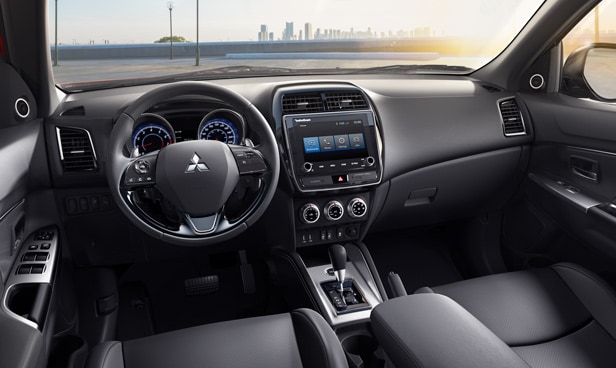 2020 Mitsubishi RVR Interior Design
Take a step inside the 2020 Mitsubishi RVR and envelope yourself in a cabin that truly needs to be witnessed by the naked eye. The RVR's cabin features soft-touch materials that are typically reserved for luxury vehicles and colours that will surely catch your eyes. 
The interior also features plenty of leg and headroom for occupants in the first and second rows. If you want to take cargo, no problem. The RVR's rear cargo space is ample for your daily things; however, if you need more, just fold down the 60/40 rear split seats and carry any oversized cargo you may have.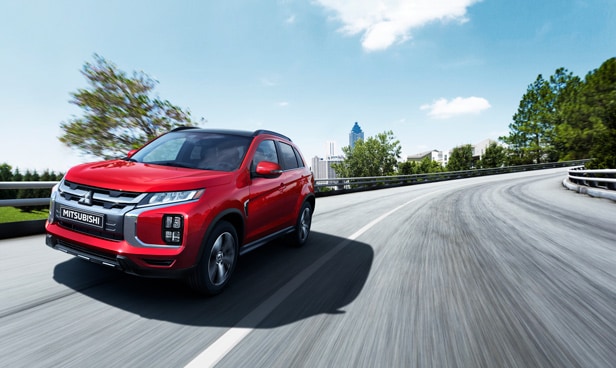 2020 Mitsubishi RVR Exterior Design
The RVR has been designed for the 2020 model year to offer notable differences from the outgoing model. The front fascia is aggressive and offers new LED lighting and a new grille. 
The back end has also gone through a redesign and conveys the notion that a dynamic ride awaits the driver. With smooth lines and a sporty silhouette, the RVR's exterior design is sure to please. Add on a great choice of aluminum allow wheels, and you have a package that is undeniable.
Powerful from every Angle
The RVR offers a great deal of power and responsiveness from its two engine choices. The 2.0-litre four-cylinder and the tried and tested 2.4-litre four-cylinder. The 2.0 comes in as standard equipment yet offers a playful 148 hp and 145 lb-ft of torque. As you move up in trim levels, the available 2.4-litre delivers a potent 168 hp and 167 lb-ft of torque. Mitsubishis renowned continuously variable transmission is the only option, and for good reason. 
It pairs up to both engines very well and provides a smooth and responsive ride with great fuel efficiency. As the only vehicle in the segment that is equipped with a full-locking AWD system that can take you pretty much anywhere you want to go. There is a reason why consumers have fallen in love with the 2020 Mitsubishi RVR for sale, so we invite you to come in and experience that best vehicle in its segment.
Technology and Safety
The 2020 Mitsubishi RVR is equipped with an abundance of safety and technology features that are sure to keep you and our family safe. With available features like Blind Spot Warning and Lane Change Assist, help the driver be more aware of their surroundings. The system uses sensors to let the driver know if another vehicle is in their blind spot. 
Rear Cross-Traffic Alert is utilized during some of the most critical times, backing out of your driveway or a parking spot. Sensors situated on the bumper alert the driver if another vehicle is moving behind you. No one likes a front end collision; that's why Collision mitigation senses pedestrians and other vehicles to prevent a costly impact.
The Mitsubishi name and all trademarks are managed by Mitsubishi Auto Canada