Comparing 2020 Mitsubishi RVR Vs 2020 Toyota RAV4

Mitsubishi RVR Vs Toyota RAV4 in Truro, Nova Scotia
In a Canadian market with a seemingly large appetite for versatile crossovers and SUVs, there is plenty of space for their smaller cousins. The Mitsubishi RVR, with its new redesign, once again joins the ranks of a growing roster of sub-compact crossovers for the 2020 model year. Mitsubishi is letting automotive consumers in Colchester County, Nova Scotia, Hants County, Nova Scotia, Pictou County, Nova Scotia, and Cumberland County, Nova Scotia, know that the RVR is a well-equipped, capable, and value-based crossover that stands out from the crowd. 
The 2020 RVR can convert used-car shoppers into new-vehicle buyers even though it faces tough competition from the likes of the Honda CR-V and Toyota RAV4, which are in the compact segment. This particular segment only blew up within the last decade, with automotive manufacturers racing to fill the void. The RVR offers more practicality than a small sedan, and it is a far more economical alternative than a larger truck or SUV. For 2020 Mitsubishi's redesign of the RVR still carries the same winning formula as before, but a sleek, sportier look raises the bar in the segment. Compared to the Toyota RAV4, the RVR is leaps and bound above in its looks, value, and capability. At Truro Mitsubishi, we are proud to offer a fantastic selection of 2020 Mitsubishi RVR in Truro, Nova Scotia and aren't afraid to match up pound for pound against any vehicle in the segment.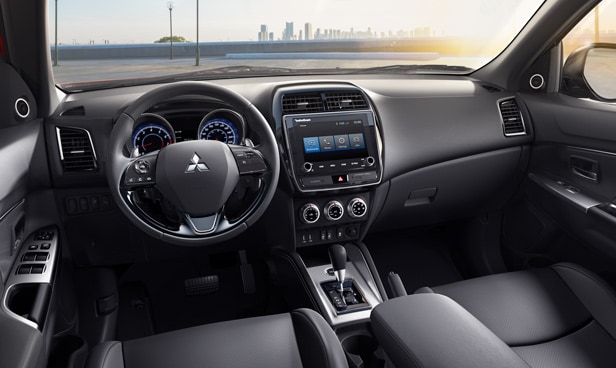 2020 Mitsubishi RVR Specs
The pleasant thing about entering a segment and positioning yourself as the new-comer is that you are able to attract a special type of automotive consumer. One who thinks outside the box and isn't entirely focused on branding yet truly appreciates the features, styling, and value a vehicle offers. 
The RVR Vs the RAV4 is a glaring example of two models, one with a global following and one that has come in to disrupt the segment. Both vehicles have received a redesign, while the 2020 Mitsubishi RVR, besides sprucing up its design language, has reworked its product offering to give consumers more bang for the buck.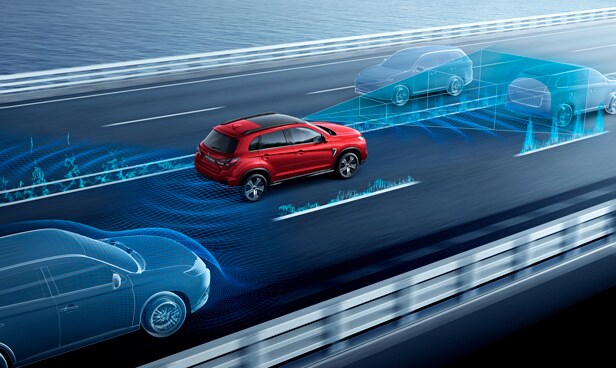 An Abundance of Power
The 2020 RVR offers consumers a choice of two tried and tested Mitsubishi engines, starting with a 2.0-litre 4-cylinder making 148 horsepower and 145 lb-ft of torque. The upgraded engine is a 2.4-litre powerplant that delivers an exhilarating 168 horsepower and 167 lb-ft of torque. The larger engine is available only with the AWC AWD system. 
Each engine is paired to Mitsubishi's CVT (continuously variable transmission) that offers a boost in fuel economy and smoothness. As the only vehicle in the segment which features a lockable AWD system, the RVR sets itself apart once again from the RAV4. This AWD system is unmatched in the segment to begin with and gives the RVR an off-road capability that truly shows.
An Exquisite Interior Design 
The cabin of the RVR is quite exquisite. It is packed with the garnish that you would expect from a vehicle in this segment. With plenty of space throughout for passengers and the driver. If you require cargo space the RVR has it; if you require more, just fold down the 60/40 rear seats, and you are ready to go. A sizable 8-inch touchscreen is a great addition to the centre stack and an infotainment system that provides all the features you need. The front seats are extremely comfortable and great for those long drives.
Safety, Technology, and Pricing
The 2020 RVR has a list of great technology and safety features that will surely keep you safe. Available Forward Collision Mitigation with Pedestrian Detection helps you to avoid a front end collision. Lane Departure Warning, Blind Spot Warning with Lane Change Assist, and Rear Cross Traffic Alert have you covered from pretty much every angle. While intuitive features like Hill Start Assist, Active Stability Control, and Automatic High Beam just add pleasure to your driving experience. 
An abundance of airbags will keep you protected in the case of an unfortunate accident, and paired with Mitsubishi's RISE body construction, a five-star rating from the National Highway Traffic Safety Administration was expected. The 2020 Mitsubishi RVR price range completes this vehicle allure. The RVR starts at $25,298 for the SE FWD and tops out at $33,998 for the GT AWC. With all these great features, it only makes sense that the RVR offers more than its rival, the Toyota RAV4, even though it is in a smaller segment.
The Mitsubishi name and all trademarks are managed by Mitsubishi Auto Canada