2022 Mitsubishi Outlander vs 2022 Hyundai Tucson In Truro, NS
2022 Mitsubishi Outlander Exterior Details
The 2022 Mitsubishi Outlander's bold and brash design creates a sense of security - for you and your family in any situation. Its modern proportions and strong horizontal elements give it an imposing yet sophisticated look that communicates fortitude whether you're cruising down a smooth road or taking the sharpest curves at high speeds.
Sharp edges and bold surfaces give the Outlander an air of distinction and authority. The Outlander's wraparound headlights greet you with a wink, while its strong grilles and sculpted fenders lure you in for a closer look. The 2022 Outlander has the power to deliver and the style to command road presence instantly that announces it as a member of the Mitsubishi family, making it the perfect choice for drivers who want a safe, solid SUV.
The 2022 Mitsubishi Outlander stands out from the rest of the competition with sleek exterior styling that looks as good in the showroom as it does on the road. There's no need to worry about where to place your car at night either - intelligent side mirrors with LED indicators flash to let other drivers know when you are making a lane change.
2022 Mitsubishi Outlander Interior Features
Attention to detail is at the heart of an exquisite interior design. Spacious enough to guarantee maximum comfort, the Outlander's cabin matches the diamond-stitched leather on the door panels. Then, as its doors open up to reveal a cabin that is as comfy as it is innovative, the elegance radiates in sync. The innovative diamond stitching accentuates the superb fit and finish of the upholstery, providing durability for years to come.
In the Mitsubishi Outlander, comfort is never far away. You have all of the ingredients for a comfortable drive. The retractable shift lever lets you select the gear you need with a quick flick of your wrist. When you want to keep things moving, the SUV is at your service - the drive mode selector changes gears smoothly and automatically. When it's time to stop, the three-spoke steering wheel provides a firm grip as you slow down.
The 2022 Outlander Interior is as big as your imagination. Moreover, you'll never be short of space with the 2022 Mitsubishi Outlander interior - the seats aren't only foldable, drivers can also customize them to their exact needs. Call or contact us online today to schedule a test drive.
Because the Hyundai Tucson has fewer seats than the Mitsubishi Outlander, the Mitsubishi Outlander is the best choice if you need to accommodate many passengers.
Sales Hours
Monday

8:00 AM - 5:00 PM

Tuesday

8:00 AM - 5:00 PM

Wednesday

8:00 AM - 5:00 PM

Thursday

8:00 AM - 5:00 PM

Friday

8:00 AM - 5:00 PM

Saturday

9:00 AM - 1:00 PM

Sunday

Closed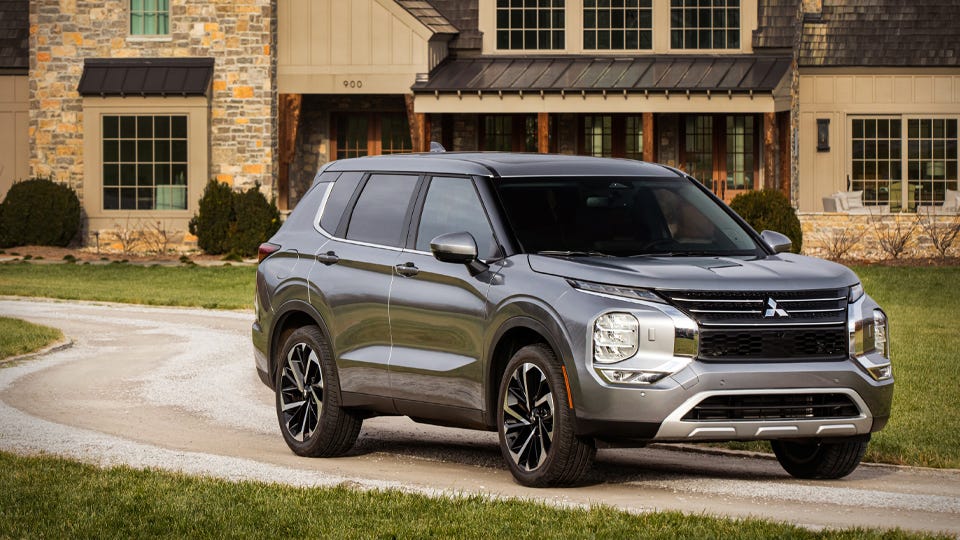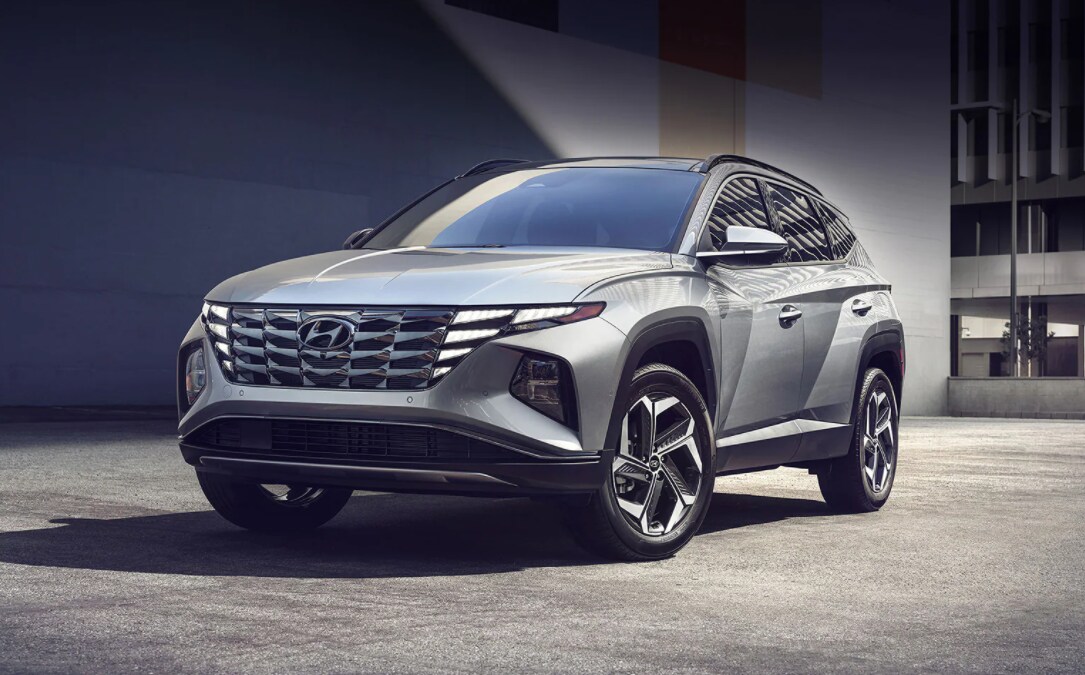 Standard Technology & Safety Features Of The 2022 Mitsubishi Outlander
The upcoming Outlander boasts a host of upgrades to its driver-assist system, including the addition of Lane Keeping Assist and Embedded Navigation. Also, MI-PILOT Assist™2 is part of the future model's standard package so drivers can look forward to easier lane centring, smoother turning, and instant traffic jam stop-and-go.
In the Outlander, you'll find an army of technology at your fingertips - with a 12.3" full digital driver display to keep you informed on the status of your vehicle. You'll also have access to navigation, entertainment options, S-AWC information, and more.
The 2022 Outlander is the most loaded model with technology and standard features in comparison to the 2022 Hyundai Tucson. With its MI-PILOT Assist™2 technology, the new Outlander instantly connects you to your new infotainment system, with embedded navigation features that guide you to your destination. Also, by tapping into live traffic updates, you can avoid busy intersections and detours - so you'll always pick the right route.
Whether in a parking lot, on a short city trip, or travelling long distances, the 2022 Outlander's improved dual-pinion electric power steering delivers a more pleasant and natural steering experience. Plus, with an increased adjustment range, telescopic steering provides enhanced comfort to each driver. Our new inventory has everything you need. Whether you're looking for a used vehicle or a new 2022 Mitsubishi Outlander, we have it all.
New Mitsubishi Outlander Inventory In Truro, Nova Scotia
The Mitsubishi name and all trademarks are managed by Mitsubishi Auto Canada