Mitsubishi Outlander Vs Hyundai Santa Fe
Mitsubishi Outlander Vs Hyundai Santa Fe in Truro, Nova Scotia
As families begin to slowly move away from the traditional sedan segment and towards the various crossover segments, it is a testament to the rise in popularity of the more practical and feature-rich vehicles. The various crossover segments have witnessed a sharp surge in acquisitions. Automotive consumers from Colchester County, Nova Scotia, Hants County, Nova Scotia, Pictou County, Nova Scotia, and Cumberland County, Nova Scotia, have come to love the versatility that crossovers offer. There are many different models to choose from depending on the needs of the consumer; they have a choice from sub-compact, compact, mid-size, full-size, and maybe some in between. Automotive manufacturers have been racing to develop and engineer crossovers that provide great safety features, technology and are able to move people around. Two such vehicles have been going head to head for years now; the 2020 Mitsubishi Outlander and 2020 Hyundai Santa Fe. Each of these two vehicles offers the features that automotive consumers yearn for; however, only one is the complete package. 
At Truro Mitsubishi, we are proud to offer a large selection of 2020 Mitsubishi Outlander for sale in Truro, Nova Scotia. The five or seven-passenger crossover comes in either a gas-powered powertrain or the best-selling plug-in hybrid SUV. Continue reading for more information regarding the comparison between these two vehicles
Safety
The Mitsubishi Outlander and Hyundai Santa Fe offer an abundance of safety features that are designed to keep you and your occupants safe. Each vehicle features standard airbags for both front-drive and passenger, front side-impact, side-impact head, front seatbelt pretensioners, and rear side curtain. They both also received a five-star safety rating from the National Highway Traffic Safety Administration. Though because of Mitsubishis RISE construction design, it excels over the Santa Fe in the amount of G forces across the various tests. Also, in the front seat test, the drivers and passenger's chest movement is less in the Outlander, meaning it keeps the body more planted in the seat.
Engine
The Outlander features three different powertrains while the Santa Fe offers two different engine options; however, the Outlander is the one equipped with an electric powertrain option. The Outlanders base engine is a 2.4-litre MIVEC four-cylinder that produces 166 horsepower and 162 lb-ft of torque, while a V6 option with its 3.0-litre engine produces 224-horsepower. The class-exclusive PHEV (plug-in hybrid electric vehicle is a unique blend of gasoline and electric power. The 2.4-litre is paired to a continuously variable transmission while the V6 boats a regular six-speed automatic transmission. For 2020 the Santa Fe offers a 2.4-litre and a turbocharged 2.0-litre, both four-cylinder. There is no option for a hybrid or plug-in hybrid leaving the Santa Fe at a disadvantage.
Sales Hours
Monday

8:00 AM - 6:00 PM

Tuesday

8:00 AM - 6:00 PM

Wednesday

8:00 AM - 6:00 PM

Thursday

8:00 AM - 6:00 PM

Friday

8:00 AM - 6:00 PM

Saturday

9:00 AM - 1:00 PM

Sunday

Closed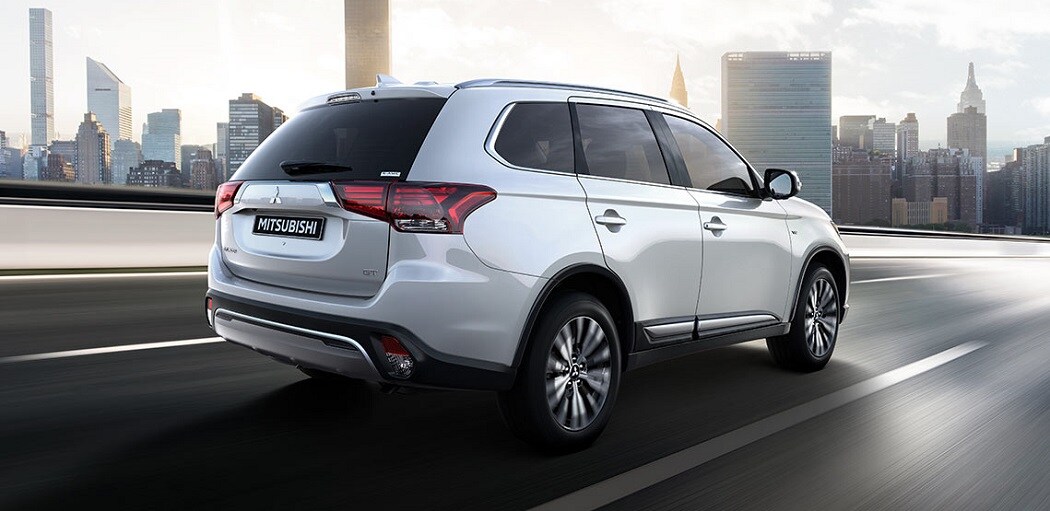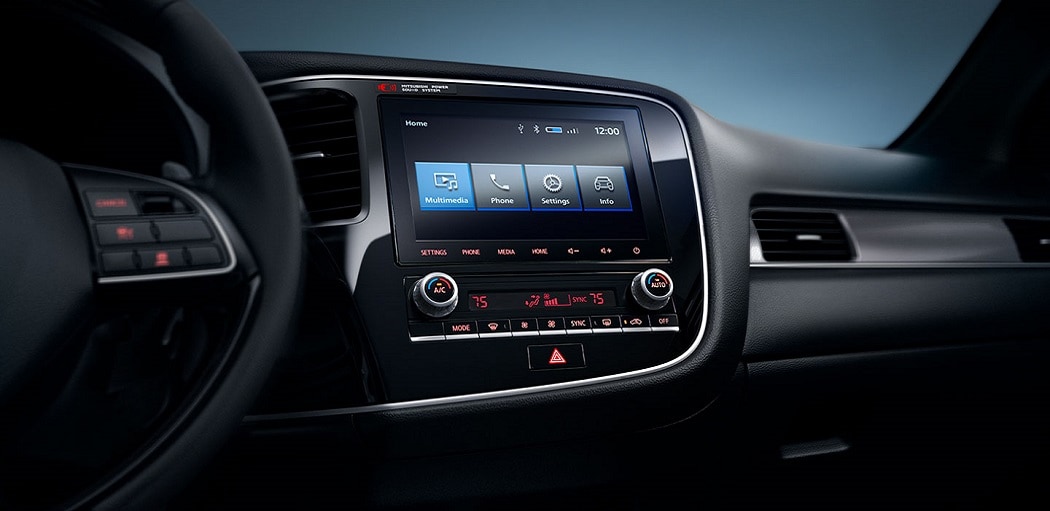 Styling
Though both vehicles fall under the crossover/SUV segment, they both have different design languages. The sleek lines of the 2020 Mitsubishi Outlander ES are sure to catch your attention. With an aggressive front end and commanding road presence, the Outlander always deserves a second look. At the same time, the Santa Fe feels like a mish-mash of design cues that result in an identity crisis; it feels as if the vehicle doesn't quite know which direction to go in. Outlander offers a great selection of colours that are sure to catch the eye of onlookers; these colours really highlight the exterior design of the vehicle. And to add to its appeal, a choice of aluminum allow wheels will most definitely set it apart. The Santa Fe's bland colour choices and typical wheels options leave more to the imagination.
Interior Features
The 2020 Mitusbishi Outlander SUV offers standard three-row seating, which allows you to transport more passengers, while the Santa Fe is only available in a five-passenger set up. Inside the cabin, you will find the Outlander provides an ergonomically laid out interior with everything exactly where you want it. It also features available Apple CarPlay and Android Auto, three USB ports and three 12-volt outlets. The GT plug-in has an exclusive 1500-watt AC power supply with two separate outlets that have the ability to power an LED TV or various power-sucking devices. The Santa Fe offers its range of amenities yet does not reach the level of the 2020 Mitsubishi Outlander SUV.
Mitsubishi Outlander SUV Pricing
The 2020 Mitsubishi Outlander price starts at $29,998 with standard 3rd-row seating while the Santa Fe starts at $29,249 with only two-row seating. The Outlander tops out at $38,598 and the Santa Fa at $45,249. So pound for pound, the Outlander is the winner in this comparison.
2020 Mitsubishi Outlander Inventory in Truro, Nova Scotia
The Mitsubishi name and all trademarks are managed by Mitsubishi Auto Canada